PRODUCTS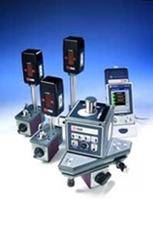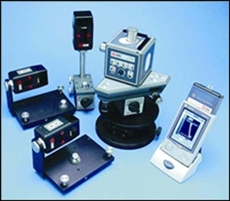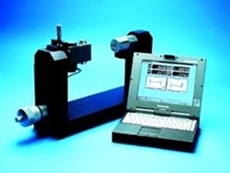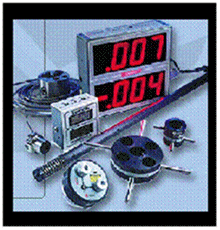 L-743 ULTRA-PRECISION TRIPLE SCAN® LASER
The L-743 Ultra-Precision Triple Scan® Laser is our most versatile and powerful machine-tool alignment laser. It has been designed specifically for 3-5-axis machining centers to measure and correct machine geometry. In most cases, all it takes is one setup to measure flatness, straightness, parallelism and squareness of the main axes of most typical machining centers. The L-743 features 1-arc-second level vials, a powerful magnetic base for stable mounting and pitch, roll and yaw adjustment (both course and fine) for setting the laser parallel to reference points.
•
VIEW BROCHURE
•
DOWNLOAD BROCHURE
S-650 WIRELESS 5-AXIS SHAFT ALIGNMENT SYSTEM
The S-650 Coupling System includes the L-775 Shaft Laser, the T-1275 Five-Axis Wireless Coupling Target, mounting brackets, an IR data link, and Couple4 Alignment Software. Target data is sent instantly via the IR link to the computer for real time processing, analysis and display, and alignment corrections can be viewed as they are made. The laser and target are pre-aligned to the brackets and mount without tools or jigs. Mounting brackets accommodate shafts from 0.5"" to 12" (12.7 mm to 305 mm) without modification, and the largest size can be easily expanded to fit larger shafts. With a fully linearized measurement cell, the S-650 System offers angular accuracy of 10 micro radians. Thermal offsets to 1 inch can be easily accommodated.
•
VIEW BROCHURE
•
DOWNLOAD BROCHURE
L-742 ULTRA-PRECISION DUAL-SCAN ALIGMENT LASER
Designed primarily for roll alignment and other similar applications, the L-742 Dual Scan® Laser System is the only laser in the world to offer 2 automatically rotating laser planes that are accurate enough for today's ever-tightening tolerances. The laser can be configured by the factory to have either 2 vertical planes, or 1 horizontal and 1 vertical laser plane. This creates a powerful tool to not only MEASURE but also FIX problems in a fraction of the time needed with conventional methods.
•
VIEW BROCHURE
•
DOWNLOAD BROCHURE
L-700 SPINDLEMASTER SYSTEM
The L-700 Spindle Alignment System has been helping Detroit build quality automobiles for over 10 years. Prior to the L-700, transfer lines were aligned with indicators and alignment bars. This often resulted in frequent shutdowns due to poorly aligned spindles causing premature tool wear. Poor alignment also resulted in high reject rates, excessive downtime and poor productivity. On one line alone, the L-700 was able to save one GM plant $1.2 million in reduced tooling costs and downtime in the first year of operation after laser aligning the whole transfer line. The L-700 can also be used for aligning the critical components of a lathe, aligning spindle boxes of large rotary dial machines, aligning the output shaft to the centerline of a twin-barrel extruder and many other applications.
•
VIEW BROCHURE
•
DOWNLOAD BROCHURE
L-705 & L-706 BORE LASER SYSTEMS
The L-705/L-706 laser systems are highly accurate, easy-to-use bore alignment lasers that can be used for virtually any bore alignment application. Bores ranging from 1.5" (38.1 mm) to 36" (914 mm) or more can easily be accommodated.
The L-705 is used for bore alignments out to 50 feet (15 M) and the L-706 is used from 50 to 110 feet (15 M to 33.5 M). Both lasers feature battery operation and micrometer-controlled angular adjustments, and both lasers are centered to their housings to within .0005" (.013 mm).
•
VIEW BROCHURE
•
DOWNLOAD BROCHURE